Honorary doctorate from Columbia University awarded in 1894.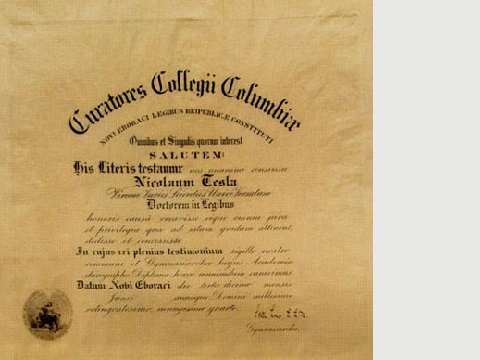 1894
Tesla presented at least two extensive papers at AIEE meetings held on the campus of Columbia University, and was present at many others.
The most famous is: "A New System of Alternate Current Motors and Transformers", which he held in 1892.