Edison's medal, a medal with the name of Tesla's employer's boss and later opponent.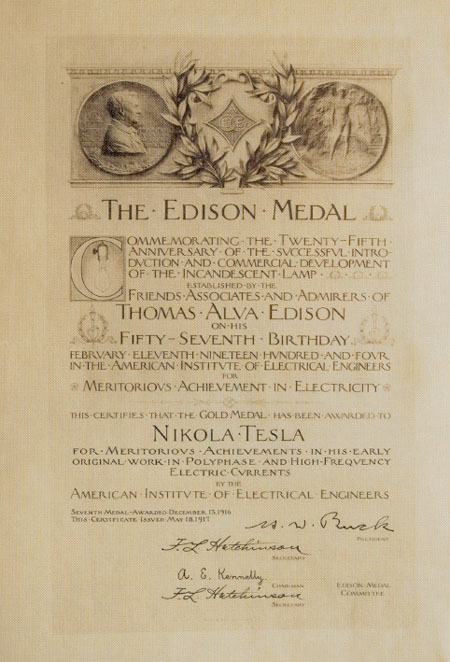 1917
Award of the American Institute of Electrical and Electronics Engineers "for a career of meritorious achievements in electrical engineering.
It is the oldest and most coveted medal in this field of technology in the United States and has been awarded since 1909.